I had been painting from 1986 until 1995, doing a lot of painting either before my children awoke or after they had gone to bed, I would paint and paint, until well after midnight most nights. At the time my partner and I had a jewellery shop called "Yours for Life". We designed and handmade Sterling Silver and 9crt Gold jewellery with semi precious stones and the shop was open 7 days a week, so we worked pretty long hours.
Painting was definitely my passion however and as I got more into my painting , I knew that it was what I longed to do as a profession. In 1995, we sold our Shop and I decided this was it! Time to live my dream.
I had not really explored painting Landscapes, though I was always fascinated by how the light fell, or caught the edge of a tree, and how the skies seemed to have so many different hues in them.
I loved the work of Titta Faschiotti, and Errol Boyley, both Landscape Painters , who captured light and atmosphere. Their styles, although different both resonated with me.
A close friend, portrait Artist Rob Wareing, was friends with Titta Faschiotti, and said that he would ask him to do a demo for me. I was so excited when Titta arranged for Rob and I to come down on this particular Saturday afternoon. It was an amazing experience and a privilege that I will always be eternally grateful for. It was such an inspiration to watch Titta produce an absolute Masterpiece in a matter of an hour. You can imagine my excitement when he turned to me afterwards and signing it "Titta" said this is a gift for you Diane.
That energy I felt continues to live on in the paintings I do today.



"Abundantly Blooming Reflections"
1.8 x 60cm
Oil on Stretched Canvas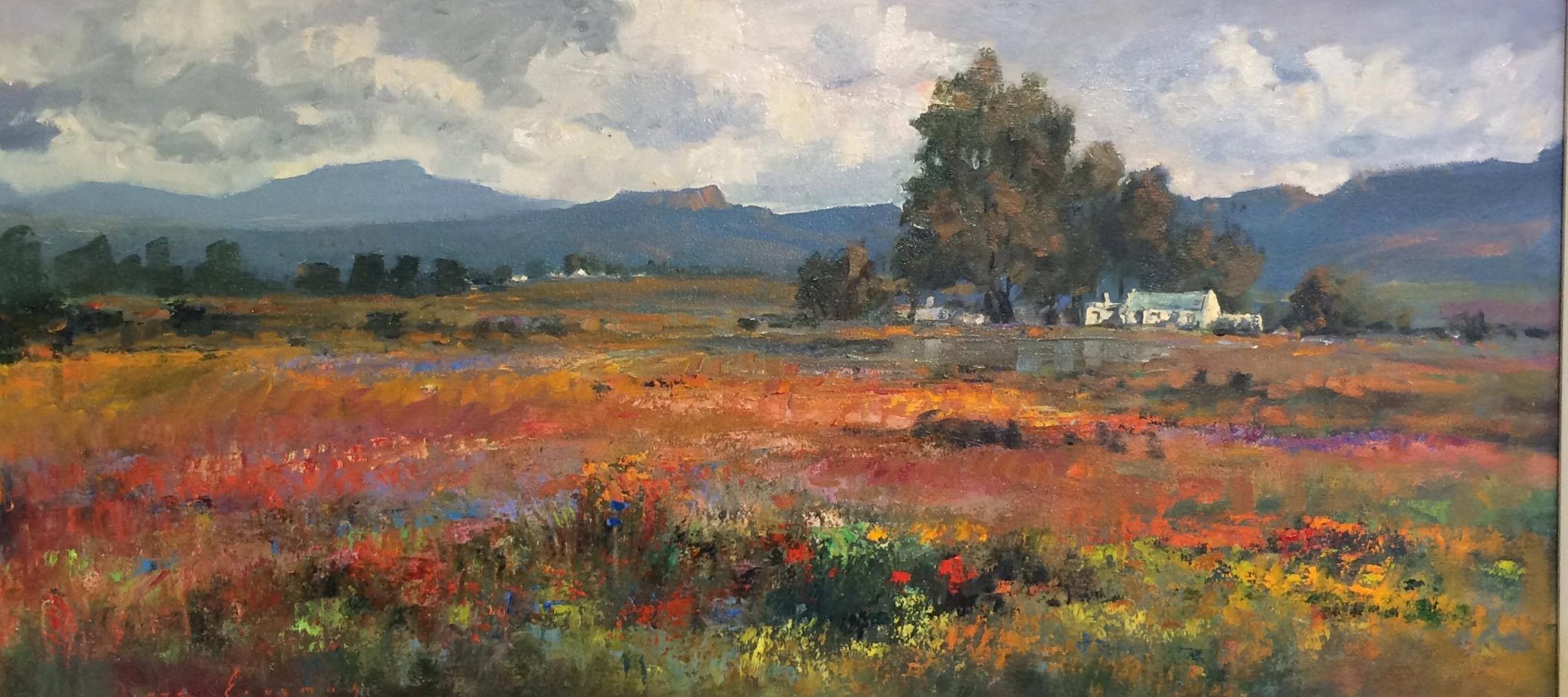 "Russet Fields"
1m x 50cm
Oil on stretched canvas
SOLD





"Wild and Pink"
84cm x 33cm
Oil on stretched canvas - frame optional
SOLD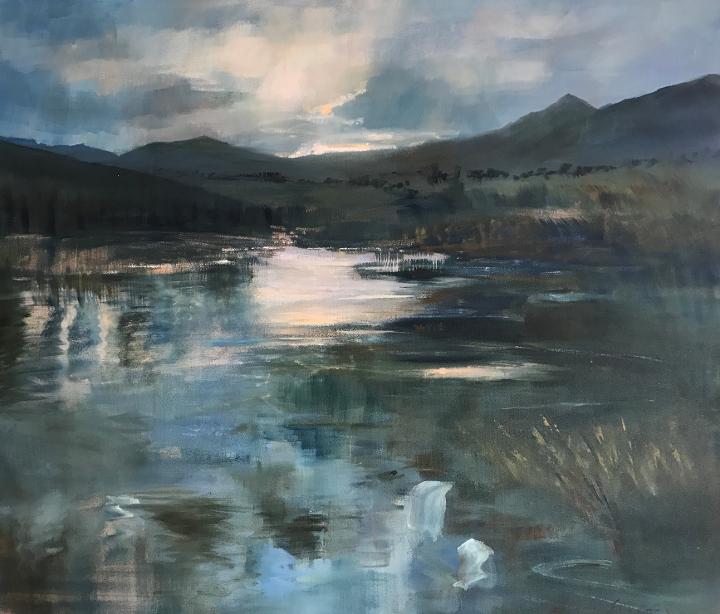 "Evening River Light"
107 cm x 122 cm
Oil on stretched canvas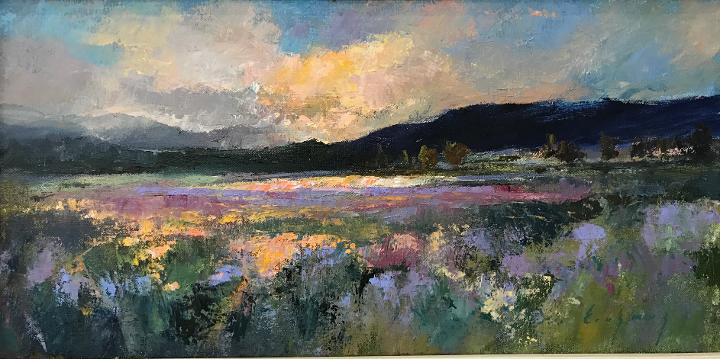 "Walking into the Dream"
60cm x 30cm
Oil on stretched canvas

SOLD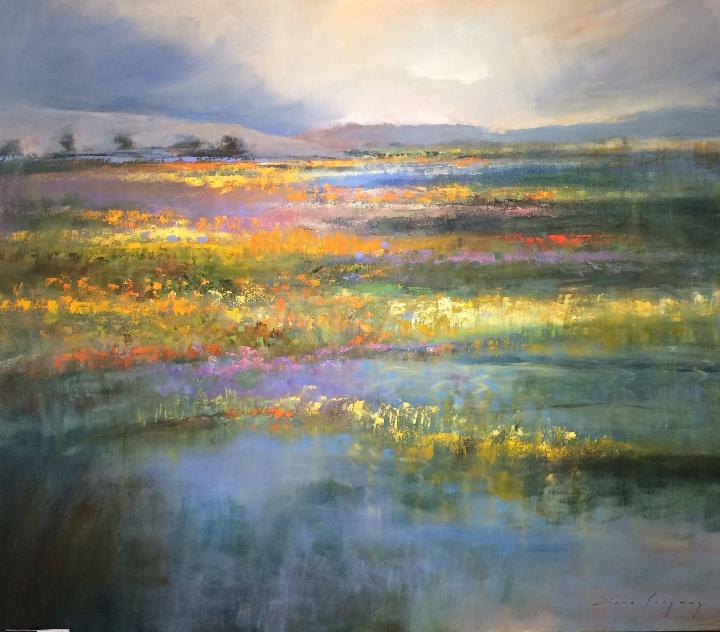 "

Carnival of Colour

"
107cm x 122cm
Oil on stretched canvas
SOLD



"

My Garden of Thoughts and Dreams

"
150cm x 50cm
Oil on stretched canvas
SOLD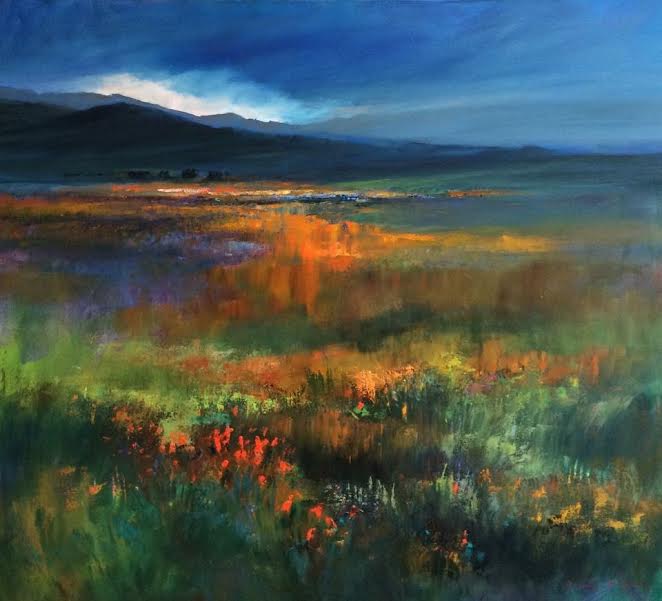 "

Kaleidoscope of Colour

"
107cm x 122cm
Oil on stretched canvas

SOLD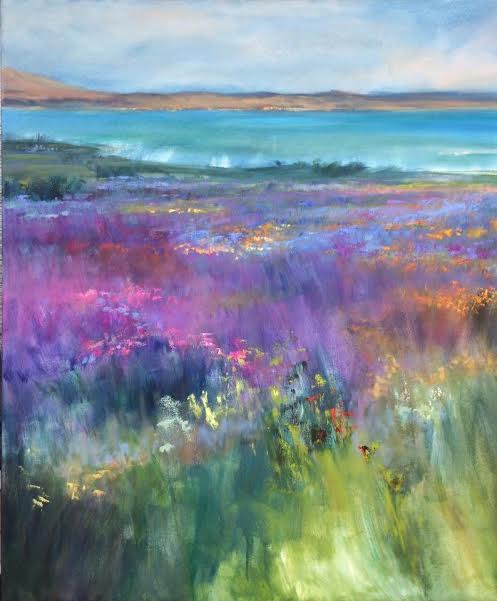 "

Colourful Chaos I

"
107cm x 122cm
Oil on stretched canvas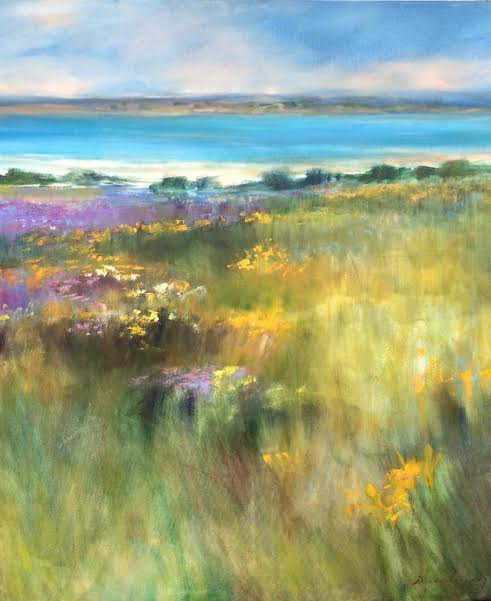 "Colourful Chaos II"
107cm x 122cm
Oil on stretched canvas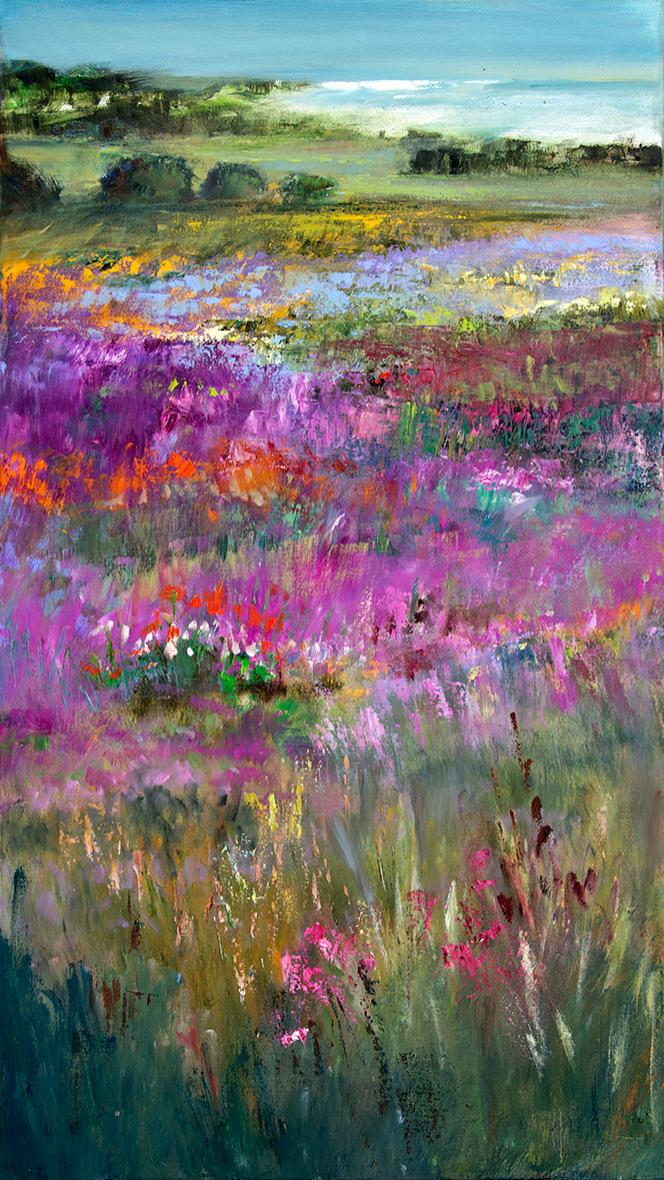 "Namaqua-tripping"
Oil on stretched Canvas
SOLD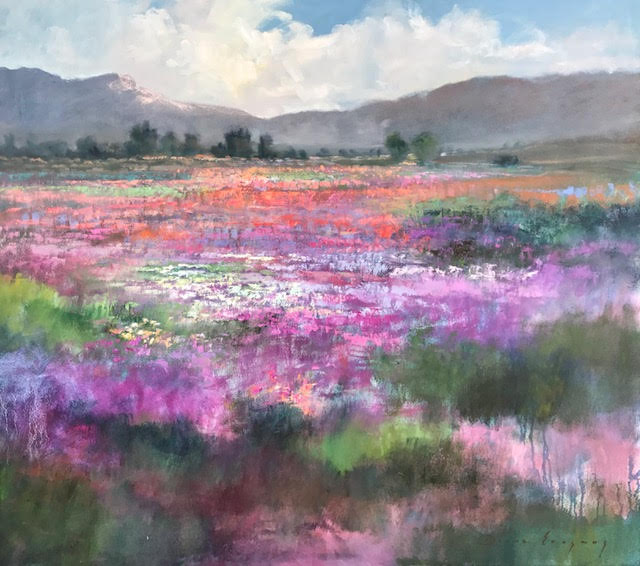 "Burst of Spring"
Oil on Canvas Stretcher
122cm x 112cm

SOLD





"Nature's Palette"
90cm x 34cm
Oil on Canvas on Board

SOLD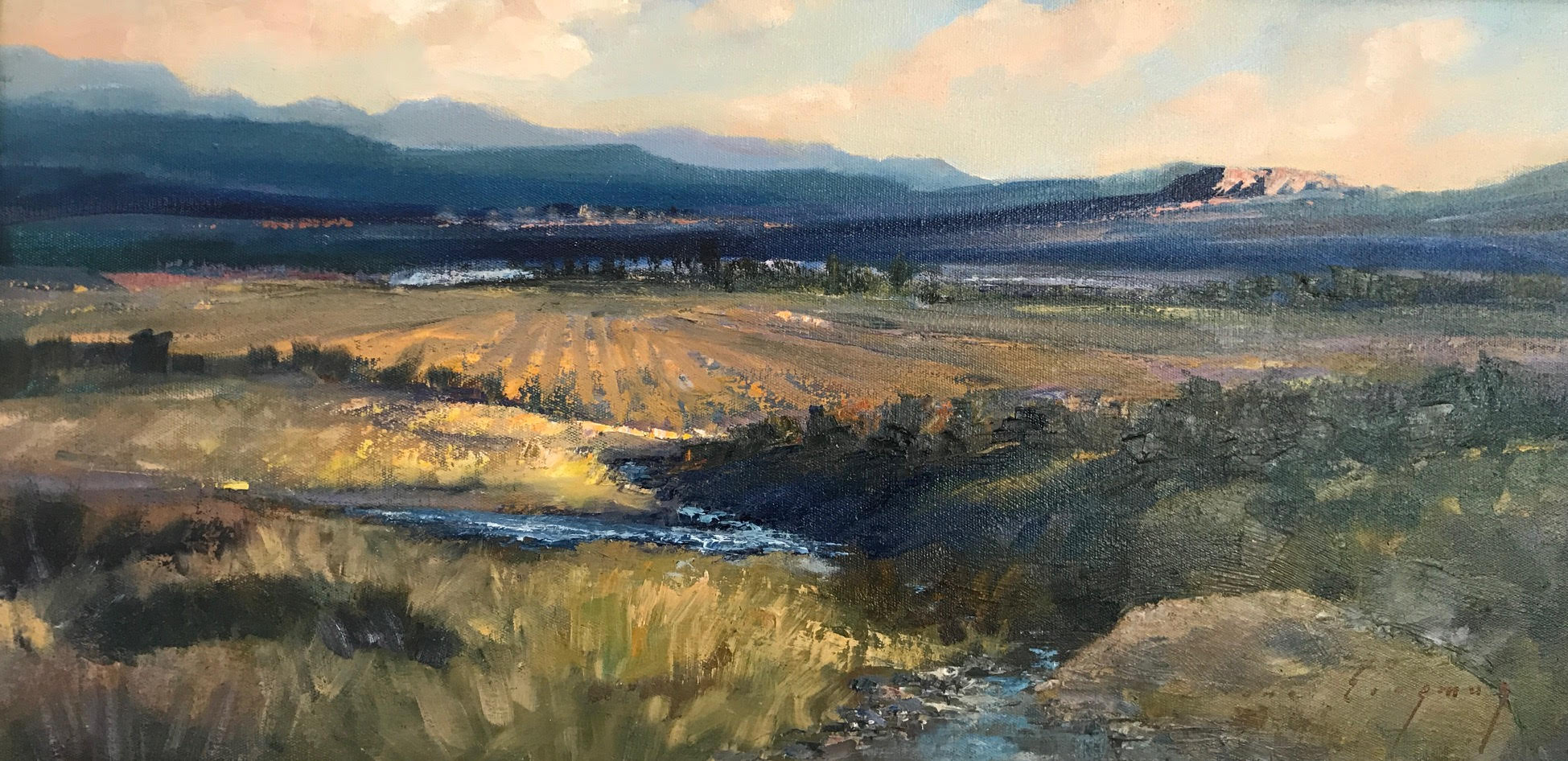 "Into the Field"
30 x 60cm
Oil on Stretcher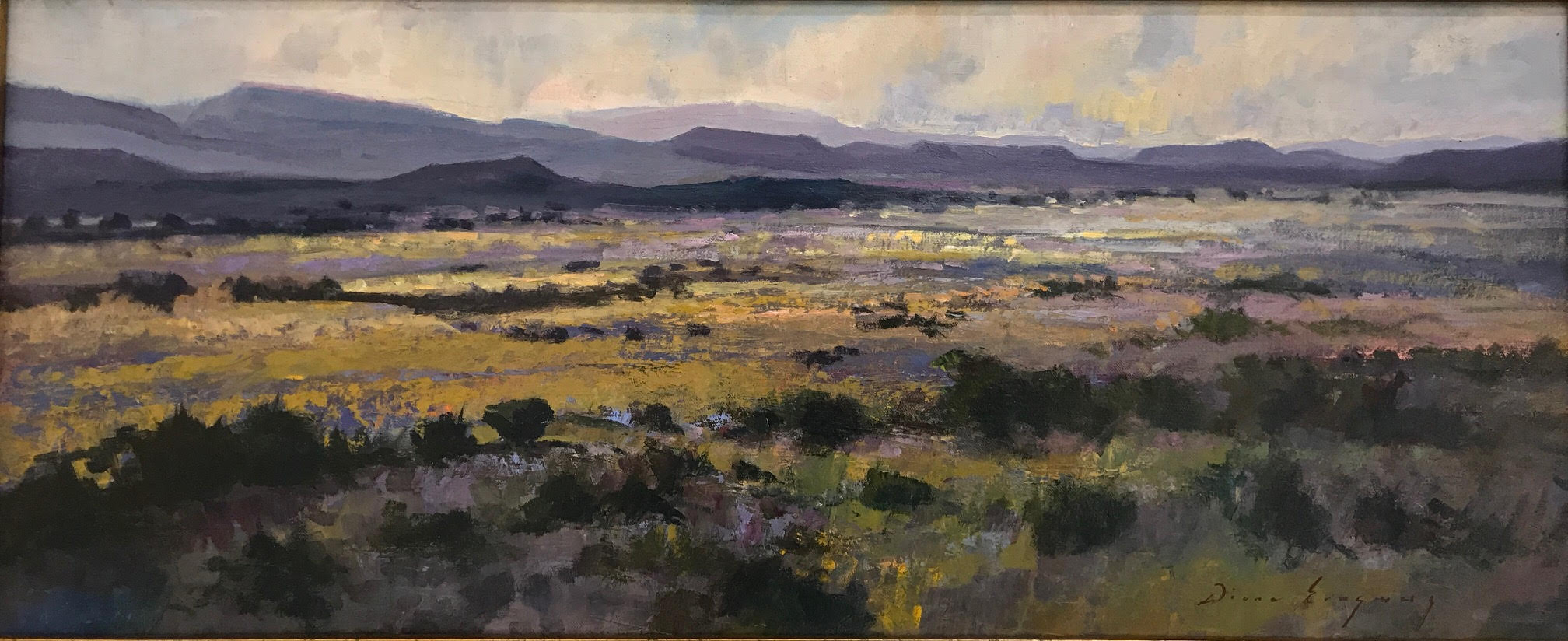 "Violet Gold Glow"
90cm x 34cm
Oil on Canvas on Board
"The true work of art continues to unfold and create within the personality of the spectator. It is a continuous coming into being". Mervyn Levy