When I first started painting in 1985, I got most of my instruction and mentorship from Rob Wareing, who was at the time painting Portraits in the foyer of the Margate Hotel. I used to stand and watch Rob do his Portraits, which he did every day in Season. I was making jewellery at the time and was selling from a table in the foyer of the same Hotel. I had always wanted to paint, and Rob encouraged me to pick up the brush and begin. He was the one person who believed in me........ and so began my journey into the world of colour and texture.
I started out painting portraits and figures mostly, and the occasional still life. Rob took me along to the weekly life drawing group, which comprised mostly of professional artists and although at times I felt completely lost, he never failed to remind me, that "anything worth something, doesn't come easily, and that perseverence was the most important attribute to succeed as an artist"

I like to capture light, mood and journey with the images I take on my travels. It is this reference I return to, when looking for inspiration for my figurative paintings.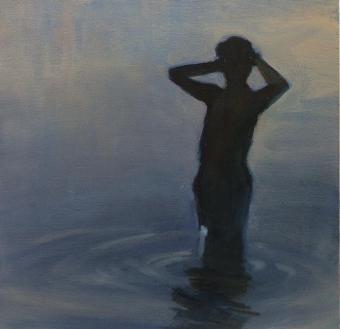 "Evening Reflections II"
30cm x 30cm
Oil on stretched canvas
SOLD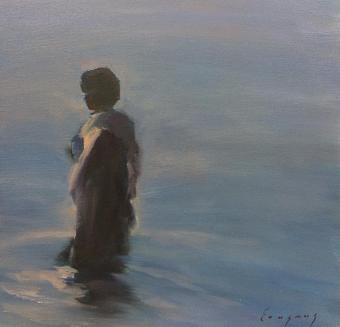 "Evening Reflections II"

30cm x 30cm

Oil on stretched canvas

SOLD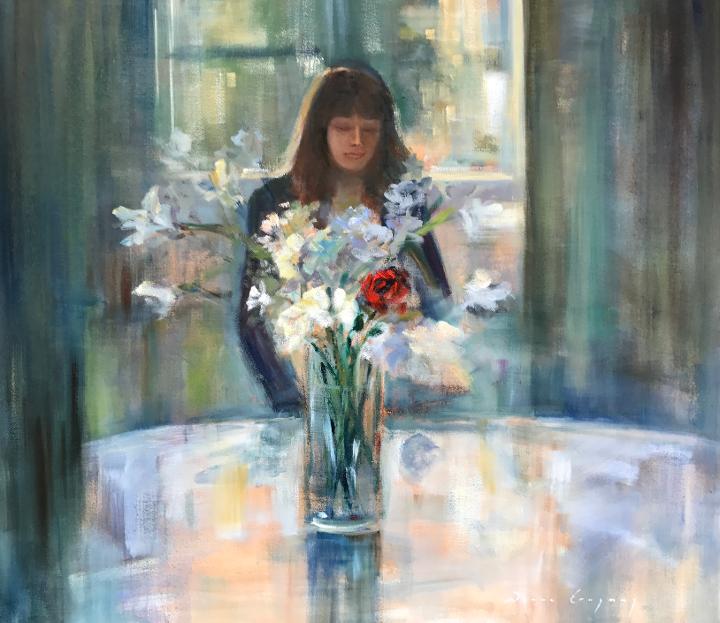 The Arrangement"
110cm x 122cm
Oil on stretched canvas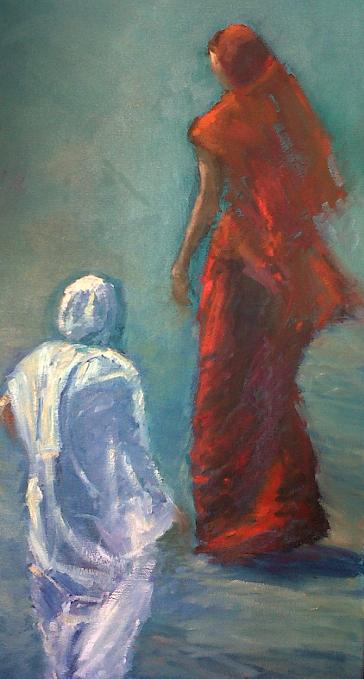 "Woman in Red"
60cm x 30cm
Oil on stretched canvas



"It's not what you look at that matters, its what you see"
Henry David Thoreau